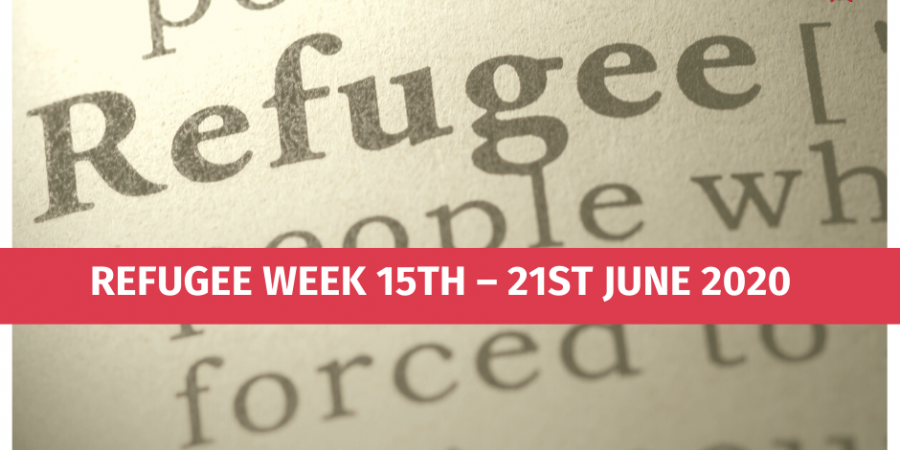 Refugee Week 15th – 21st June 2020
Refugee Week is a UK-wide festival celebrating the contributions, creativity and resilience of refugees.
Though we can not celebrate in the way that we had hoped, The Higgins Bedford is taking Refugee Week online, visit The Higgins Bedford website to learn more.
Alongside poetry reading and storytelling you can View a virtual 'tour' of objects and images from The Higgins collections relating to displacement, migration and experience of being a refugee.
The film 'Poland in Bedford' shows the 'history keepers' from the Polish community highlighting their shared stories. The MyID exhibition celebrates Bedford's Polish community, many of whom settled following the Second World War.
Young Roots Lottery Heritage Fund has funded the 'Migrant Young Investigators Development' project, working with young people aged 11 – 25 years to produce film materials about immigrants who came to Bedfordshire during or as a result of World War II. The project is a partnership between Bedford's local museum: The Higgins Museum and the Polish British Integration Centre. The exhibition at the Higgins Museum in Bedford started on the 100th anniversary of Poland's independence (11th November 2018) with a screening event at the museum, where the film was displayed and archived for future generations.
The project was initiated by young people to research and record a history of Polish migrants in the local area. They had realized that valuable heritage is quickly being dispersed but that there is still a small number of Polish history keepers who could provide precious testimonies of their past linked to their arrival in Bedford. The young investigators worked in teams to capture this information in the form of interviews recorded as videos or audio documents.
The recorded material was displayed at the Higgins Bedford with the intention of changing others attitudes towards migration and attracting more migrants to visit the museum. The material was archived in the Higgins Bedford and can be used for learning and research. As part of the project young people were supported to develop valuable communication and social skills, gained experience in recording and interviewing, built their knowledge of history – all of this leading to the better discovery of their identity and recognition of valuable input they made to the local community.